SOCCER SHOT FUNDRAISER
When the World Cup erupts in 2018, your organization can benefit from the Soccer Shot program!
Launch Your SOCCER SHOT Program Today!
Ticket
Ticket Details
Discount Card
[expand title="Discount Card" startwrap="
" endwrap="
" excerpt="The Discount Card is a great value and part of all our programs." ] Your organization sells these Discount Cards and in return your ticket holders have access to our valuable savings. Ticket holders are also entered into a Sweepstakes.  The Sweepstakes are for promotional use only. There is no purchase necessary to be eligible for prizes.
[/expand]

Prizes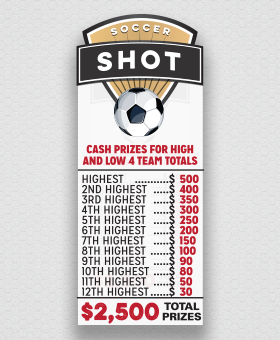 [expand title="Prizes" startwrap="
" endwrap="
" excerpt="You determine the Cash Prizes!" ]Prizes are paid out weekly to the tickets whose 3 teams have scored the highest or lowest amount of points.  Remember:  More prizes = More interest!   Green Bee will provide a suggested prize chart for your organization.  However, you are welcome to define your own prize levels.
All prizes are paid out before Green Bee or your organization makes any money.   Winners and their cash prizes are always paid first.
[/expand]

Your Organization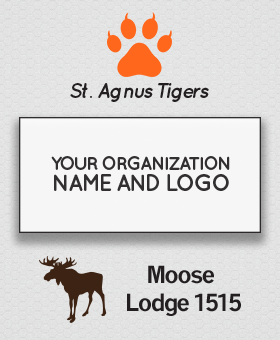 [expand title="Your Organization" startwrap="
" endwrap="
" excerpt="Your name and logo are printed clearly on the ticket. " ]You can also add any additional text:  website url, facebook links, or slogans.  Green Bee's graphic designers will send you a proof to review and approve before your program starts.
[/expand]

---
Results Online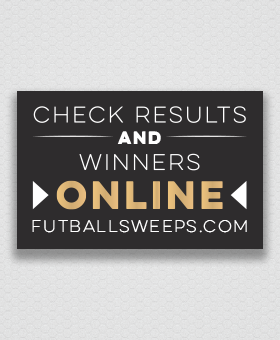 [expand title="Results Online" startwrap="
" endwrap="
" excerpt="Green Bee handles posting all the ticket results. " ]All scores are verified and visible during each game at
www.footballsweeps.com
. Each 3 Team combination is calculated on Tuesdays following the dates on the ticket. It makes no difference if teams win or lose. Ticket holders go to www.footballsweeps.com to view results each week.
[/expand]

Teams & Weeks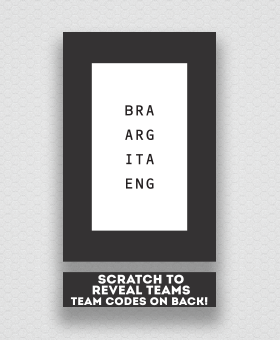 [expand title="Teams & Weeks" startwrap="
" endwrap="
" excerpt="Tickets have 10 weeks with 3 NFL teams assigned each week. " ] 32 Pro Football teams are scrambled and divided into "3-team combinations" and printed on tickets. Every ticket has 3 teams which change each week.  No two tickets have the same 3 teams for any given week.  The total number of points scored by each 3-team combination determines the weekly winners.
[/expand]

Ticket Stub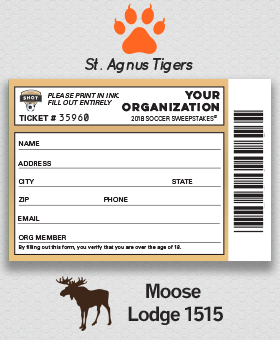 [expand title="Ticket Stub" startwrap="
" endwrap="
" excerpt="Ticket holders can fill out the stub or register online" ] If people don't register online, they can register by filling out the stub attached to the ticket. The ticket holder keeps the ticket and turns in the stub. All stubs are returned to Green Bee Fundraising at the completion of the selling period.
[/expand]

Soccer Shot Details
Once the Soccer Shot program is complete, Green Bee will start to calculate the results for which tickets are winners. Normally, the results are verified and posted weekly on Tuesday afternoon.    There are exceptions for holidays.
Winners will be determined automatically by Green Bee.  We handle everything for you to make it easy.   The posting of winners, notifying people, and ensure they are paid their winnings is handled by Green Bee!

There are a few dates to keep in mind with the Soccer Shot program.
Selling Dates  You can start selling tickets anytime once the World Cup schedule is released.  The next World Cup will be held in 2018.  The last day to sell is 1 week prior to start week on your tickets.
Program Dates – The dates that your tickets are live.   Hit your financial Goal with Soccer Shot!
All of our programs offer Buy 2 Tickets, Get 1 Ticket Free!   This helps to increase sales.
Green Bee Fundraising Programs