---
WHAT IS THE STOCK MARKET CHALLENGE?
---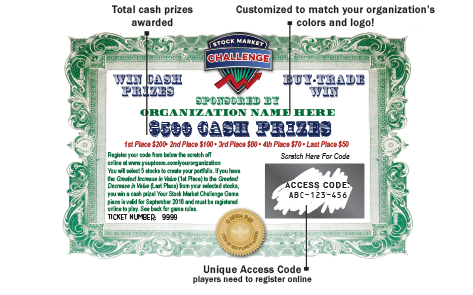 Stock Market Challenge is a certificate selling program that is fun, educational and engaging for your supporters! Your organization will profit by selling certificates. For the purpose of this fundraiser, we use stocks from the Nasdaq Stock Exchange. Each Stock Market Challenge certificate has a unique access code that allows your supporters to play the Stock Market Challenge game online! Players pick 5 stocks they believe will increase or decrease the most in value over the game period. Cash prizes are awarded to the players that have the greatest increase in value of their 5 stock portfolio and to the players with the greatest decrease in value of their 5 stock portfolio. Players can view their stock portfolios at any time to see how they are doing. The fun part is, players get to pick their stocks and trade them during the game!
Stock Market Challenge certificates are available to sell any time throughout the year! We base this fundraiser on when you need to raise money! A game period is run for 4 weeks that you choose. We suggest selling your certificates for at least 2 months prior to your game starting.
The winners of Stock Market Challenge are posted online along with their selected stocks and portfolio values after your game is completed. Green Bee Fundraising will take care of running this game for you online, posting all winners and paying the winners their prizes. All your organization has to do is sell your stock certificates!
STOCK MARKET CHALLENGE PROGRAM FEATURES
STOCK MARKET CHALLENGE PROFIT STRUCTURE


Your profit is based on the number of stock certificates you sell in person and through social media. Certificates are sold for $10 each. Your profit is 60% to 87% for each certificate sold! Your prizes will be paid after your 4 week period is over. Your prize money will be raised through the sales of your Stock Market challenge certificates. The profit chart below is based on selling certificates at $10 each with a prize payout of $500.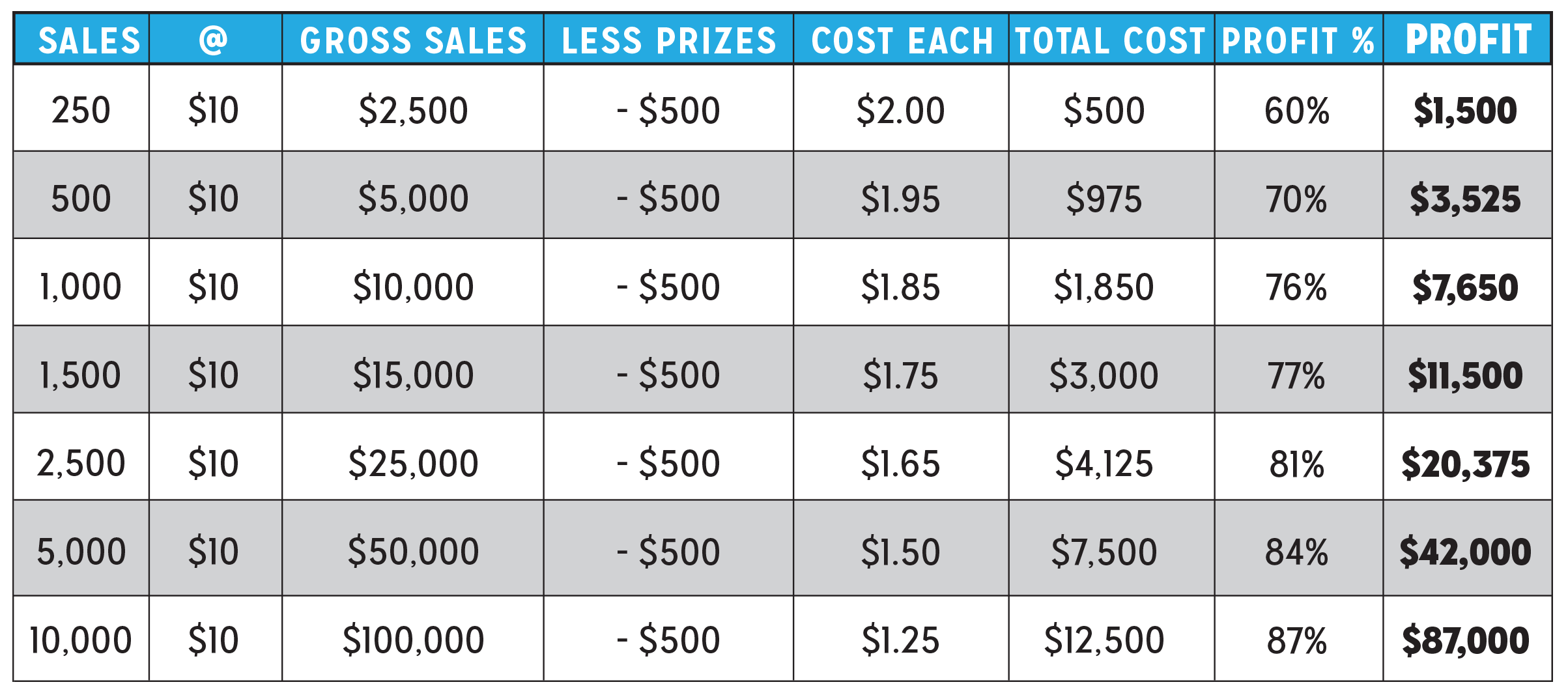 HOW DOES IT WORK


Give us a call to get started on your
Stock Market Challenge Fundraiser!  •  724-734-4233
Green Bee Fundraising Programs